Vidalia Victuals Finalist #10: Vidalia Onion Casserole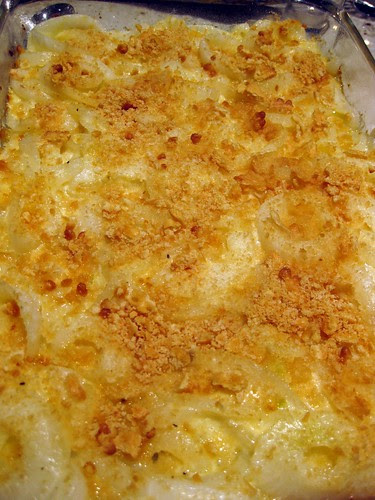 Vidalia Onion Casserole
submitted by Mrs. G of The Givens Chronicles
5 large Vidalia onions, cut into 1/4-inch slices
1/4 cup butter or margarine
1/4 cup sour cream
3/4 cup grated Parmesan cheese
12 Ritz crackers
Preheat your oven to 350 degrees. Apply cooking spray to a 9×13-inch baking dish.
Melt the butter in a large heavy skillet over medium heat. Add the onions, and cook, stirring until tender – about 7-10 minutes. Turn off the heat and stir in the sour cream and Parmesan cheese. Transfer the mixture to the prepared baking dish and crumble the Ritz crackers on top.
Bake uncovered for 30 minutes until top is browned and sauce is bubbly. Serve immediately.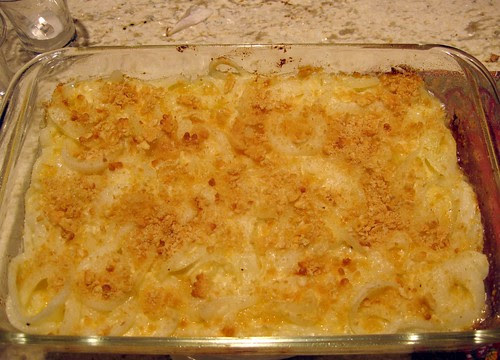 Vote using the poll in the right-hand column. Thanks! (Note: Voting is now closed.)