Celebrating Earth Day with a Flower Pot Cake!
Happy Earth Day, dear readers!
In celebration of this special day, my hubby and I made a fun Flower Pot "Cake" – ain't it purty? Okay, so you're supposed to make it in an actual flower pot, but I thought it would be so much fun to be able to see all the pretty sedimentary layers of sweetness.
I remember having this deceptive dessert when I was in elementary school. I made up this recipe based on what I remembered and what I thought would be delicious!
Flower Pot Cake
1/2 cup butter, softened
1 8-ounce package of cream cheese, softened
1/2 cup powdered sugar
3 cups vanilla pudding (instant is fine, or cooked pudding that has cooled)
1 12-ounce tub of frozen whipped topping, thawed (recommended: Cool Whip)
1 cup toasted pecans, chopped fine
1 cup graham cracker crumbs, crushed fine with a food processor or blender
1/4 cup butter, chilled
2 cups Oreo cookie crumbs, crushed fine with a food processor or blender
4-6 gummy worms
2-3 flowers
1 clean small shovel

Cream together the butter, cream cheese, and sugar with an electric mixer. In a separate bowl, fold in the whipped topping into the vanilla pudding. Then fold this mixture into the butter and cream cheese mixture. Set aside.
In a medium bowl, combine the pecans and graham cracker crumbs. Use a pastry blender to cut in the 1/4 cup of cold butter until the butter is incorporated and the mixture is crumbly.
Line a clay flower pot with tinfoil, cutting the excess off around the top. Sprinkle a layer of the graham cracker mixture in the bottom, pressing it down. Next, spoon a layer of the pudding mixture on top. Then sprinkle in an Oreo layer. Then spoon a pudding layer on top of that. Continue alternating (graham-pudding-oreo-pudding-graham-pudding-oreo-pudding), and end with the Oreo mixture on the top.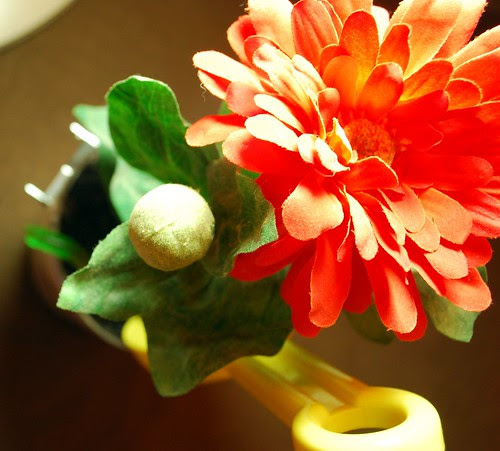 Arrange your gummy worms so that they are peeking out of the "soil." Then gently push your flower arrangement into the pot. Chill until you are ready to serve. Serve with the shovel!